Today is a great day in news terms for Assassins Creed fans.
Assassins Creed: The Movie?
The popular series, which sees fans playing as either assassins Altair or Ezio has constantly been met with plenty of critical praise. Sales have been high on each format the games have been released to, so it was only a matter of time before an Assassins Creed film was in the works.
Xbox360 Achievements reported that Sony Pictures have acquired the rights to create films based upon Ubisoft's Assassins Creed series. Thankfully, Ubisoft have decided to create the film themselves, with Sony Pictures only handling the production and distribution on Assassins Creed.
A Ghost Recon and Splinter Cell film are also reportedly in the making, under the helm of Ubisoft once again. No more details have been confirmed on the film as of yet, but this announcement proves for exciting news nonetheless. Let's just hope it does not fall into the trap of becoming a bad video game to film adaptation, like so many before it.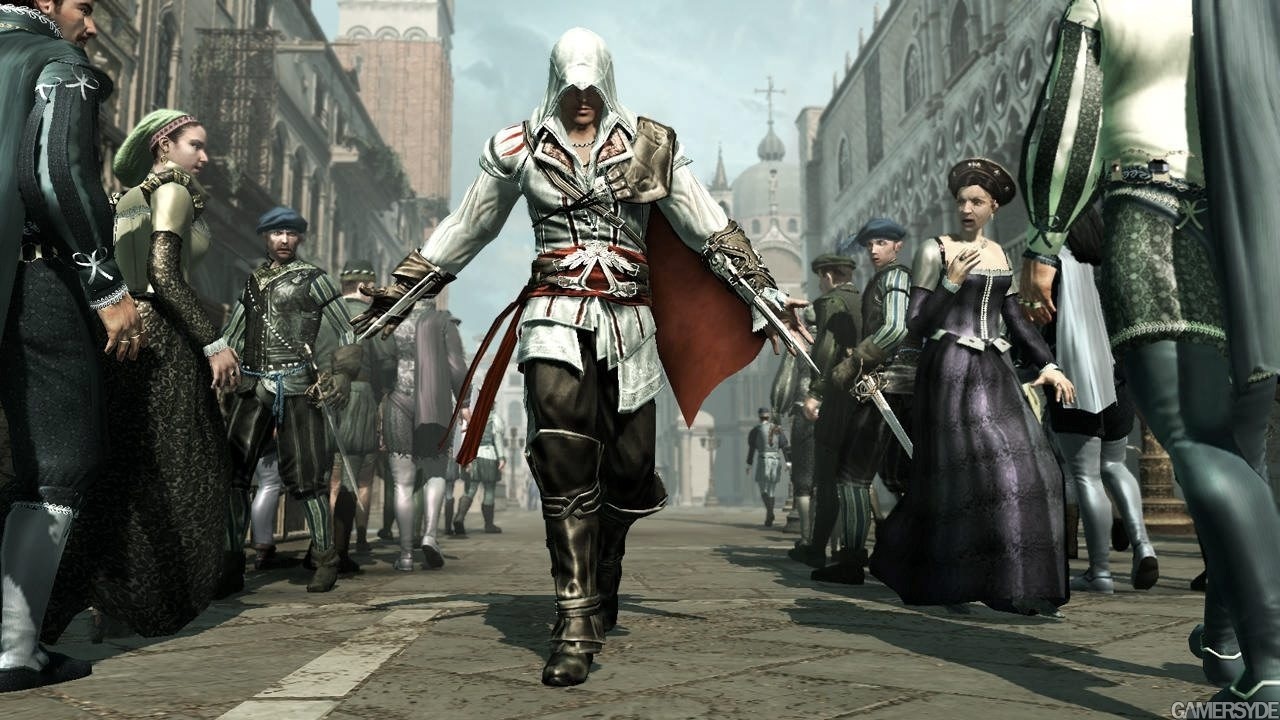 Ezio Confirmed in Soul Calibur V
It may have been rumoured a few days ago, but Namco Bandai and Ubisoft have officially confirmed that Ezio, the protagonist from Assassins Creed II onwards will be making a guest appearance in the upcoming Soul Calibur V.
Fans will be able to see Ezio weld his famous hidden blade, Roman Longsword, Stiletto, crossbow and hidden gun in combat against a whole host of Soul Calibur characters.
"The entrance of Assassins Creed into the Soul Calibur universe is a historic meeting of two of the most revered and influential game series," says Olivier Comte, Senior VP at Namco Bandai (via Xbox360 Achievements).
Via Xbox360 Achievements.org
A trailer announcing Ezio's appearance has been released, which you can watch below.
Soul Calibur V will be released in Europe on the 3rd February 2012.