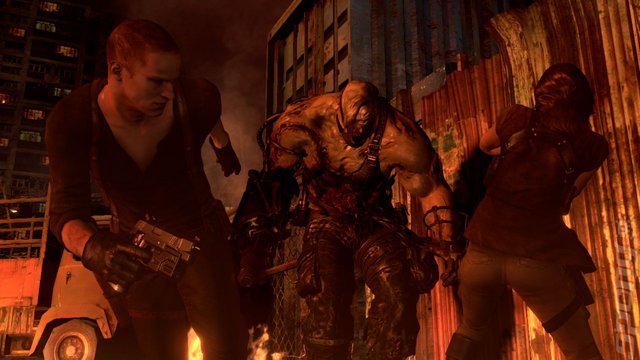 Resident Evil 6
will be getting a new mode to co-exist with the usual Mercenaries Mode.
'Agent Hunt Mode' allows you to play as an infected creature, with the aim being to take down one of the games heroes, such as Chris, Leon, etc.
The new mode will be unlocked once the story has been cleared. This is normally the case for Mercenaries too, but the Mercenaries Mode will be available immediately. Some of the stages from this will be able to be used in the Agent Hunt Mode.
Voice chat will be essential here, as each player will spawn into a stage as either a bio-organic weapon or a zombie, whilst one player will play as Chris, Leon, etc. When players enter the stage as one of the infected, the lone player will be alerted to their presence, but will not know which one is human-controlled, and which are NPCs.
Resident Evil 6, complete with both Mercenaries Mode and Agent Hunt Mode, will be released on the 2nd October 2012.